Edwards Intuity Elite Valve System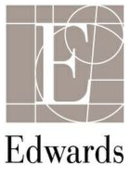 The EDWARDS INTUITY Elite valve system combines our proven pericardial valve technology with our innovations in transcatheter heart valves.
The EDWARDS INTUITY Elite valve system is built upon the proven performance and long-term durability of the PERIMOUNT heart valve design. By mounting matched leaflets under the flexible stent, commissural stress points are minimized.
Implantation of the EDWARDS INTUITY Elite valve system is streamlined to reduce cross-clamp and bypass times, which may provide important clinical benefits for your patients.
The EDWARDS INTUITY Elite valve system enhances the ease of implantation through small incisions by using 3 guiding sutures.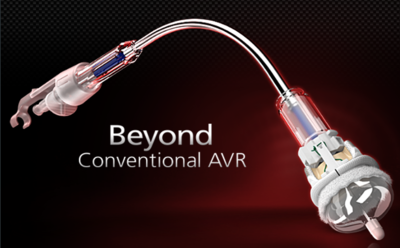 Bovine Pericardium- Provides proven durability with three independent leaflets matched for thickness and elasticity.

ThermaFix Process - Addresses both major calcium binding sites.

Textured Sealing Cloth - Provides a secure fit in the annulus to aid sealing.

Flexible Alloy Wireform - Absorbs energy during the cardiac cycle for long-term performance.

Stainless Steel Frame - Maintains high radial strength and short sub-annular height for maximum clearance from underlying structures.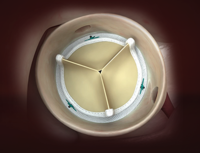 Excellent 1-Year Hemodynamics

Long-Term PERIMOUNT Durability

Low Profile for Maximum Options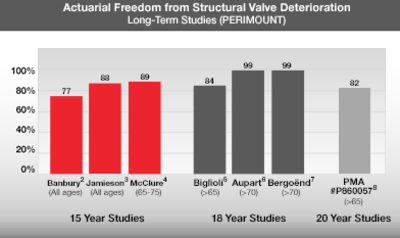 Materiály ke stažení